We parted ways with Ruby Rose after a few days on Long Island. We set our sails north and east about 15-20 miles and set out to explore Conception Island. We had heard rumors about this beautiful place, but nothing could have prepared us for what we saw.
Hands down the most GORGEOUS place we have traveled. We literally fell all over ourselves trying to capture and explain the raw beauty. We had perfect weather to spend our days swimming, flying the drone and exploring. There are no inhabitants, cell phone towers or civilization to speak of – so we didn't do a whole lot else.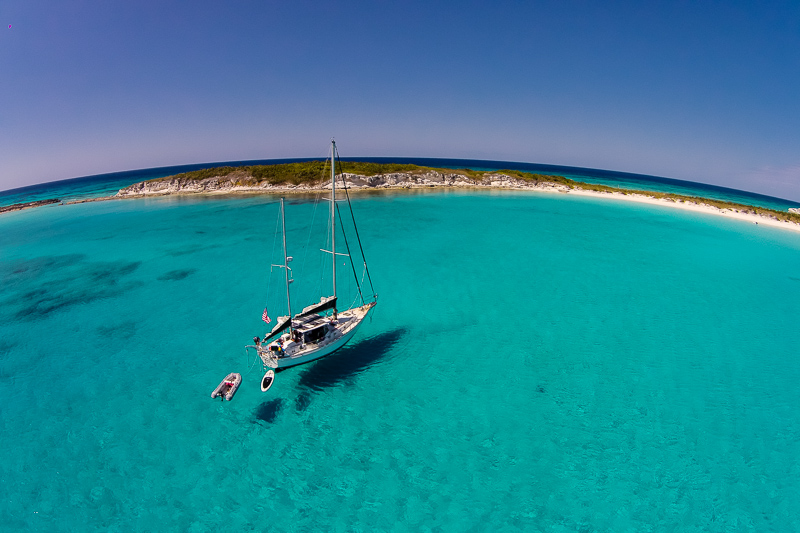 So many people have inquired as to HOW to get to this little beauty and the short answer is: I'm not sure.  The Out Islands in the Bahamas are fairly remote and not easily accessible, unless you are on a private boat. It may be possible you could fly into Long Island and hire someone to take you – but I am not sure. You better just come with us next time!